Maths Magic - an Outdoor Picnic
When
11, 12, 13 & 14 April 2022
Where
Newcastle Museum
6 Workshop Way
Newcastle 2300
View on map
To celebrate our new Alice's Wonderland exhibition, come along to Museum Park these school holidays to blow your mind with incredible maths!
This is not the subject you know from school! We are going to be talking about how to improve your chances on game shows, what's bigger than infinity, how long a jiffy actually takes, why your favourite number is not random and why some numbers are considered unlucky.
There will be experiments to try and fractions of cake to eat! Bring a picnic blanket or chairs. If the weather is bad, we will relocate to the Theatrette in the Museum.
Free - Bookings not required – Museum Park – All ages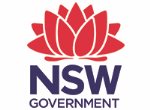 Contact event organiser
Newcastle Museum