The Castanet Club: an exhibition you can dance to!
Cost
Entry to this exhibition is $0
When
Sunday 11 July - Sunday 14 November 2021
Where
Newcastle Museum
6 Workshop Way
Newcastle 2300
View on map
Back in the early 1980s, there was a magic corner of grimy industrial Newcastle where you could escape from reality into a kaleidoscope of music, comedy, lamingtons, and fun, The Castanet Club.
The Castanets, a group of young friends living, studying, and working in Newcastle, formed a cabaret act that went on to national and international acclaim. From Hunter Street to the Edinburgh Fringe Festival, they charmed audiences with their off-beat blend of music, dance and comedy. This creative group had a massive impact on Australian entertainment that is felt to this day.
Now, just a lamington's throw from the site of their original venue, Newcastle Museum presents 'The Castanet Club: an exhibition you can dance to!'
Working closely with original Castanets, Newcastle Museum has gathered costumes, props and performance footage as well as newly commissioned work from artist Michael Bell and documentary filmmakers, Chit Chat von Loopin Stab and Tony Whittaker that explore The Castanet Club's influence and legacy.
You'll be able to step inside the wondrous world of The Castanet Club and explore the story of the dags who do good!
Watch the trailer for the movie: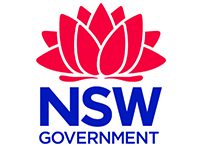 Contact event organiser
Newcastle Museum