Cost
On display outside the museum for $0
When
Wednesday 22 March - Thursday 22 June 2023
Where
Newcastle Museum
6 Workshop Way
Newcastle 2300
View on map
A new display from the Australian Museum showcasing the incredible world of Australia's birdlife will launch in Newcastle. Presented on STORYBOX, an interactive storytelling cube, The Birds of Australia, brings to life the iconic bird illustrations of John and Elizabeth Gould together with First Nations storytelling and knowledges.
Trace the journey of English ornithologist John Gould and his wife Elizabeth, as they travelled across New South Wales in the 1800s on one of the most significant birding expeditions in history, helping inform contemporary knowledge and conservation of Australian birds. The Goulds described and illustrated over 300 birds that were completely new to science, including the Pied Butcherbird (Cracticus nigrogularis) and the now extinct Paradise Parrot (Psephotellus pulcherrimus). It was an astonishing record of observation and sustained hard work.
The Goulds did not do this alone. First Nations guides and knowledge played a vital role in the study. For 60,000 years Australia's birds have lived alongside First Nations peoples. Birds feature in sacred songlines, play important roles in hunting and ceremony, and are revered as spiritual totems and guides. The display explores why understanding the significance of Australian birds from a First Nations perspectives and their role in connecting to Country is vital to our fragile future.
Learn about current habitat pressures facing many of the birds featured in Gould's collection and what you can do to help endangered birds in your local area. You can use your mobile to interact with the visual story by scanning the QR code and unlock First Nations stories, bird calls and in-depth profiles, interactive activities and more.
The Birds of Australia is a touring digital experience presented by the Australian Museum. The digital display will be travelling to public precincts across New South Wales, inviting communities to connect with stories, animations, illustrations and interactives that reflect on the wonder and fragility of Australia's unique bird life.
About The Birds of Australia (1840-1848)
The Birds of Australia (1840-1848) was the first comprehensive survey of the birds of Australia, featuring a seven-volume collection of hand-coloured illustrations led by English ornithologist and publisher John Gould. Featuring descriptions of over 681 species, 328 of which were new to science, the Birds of Australia collection interwove art and science in equal measure to produce over 600 hand-coloured plates of Australian birds, today regarded as among the finest examples of bird illustrations ever published. Led by John Gould, the illustrations feature works by a number of artists including Gould's wife Elizabeth Gould, Edward Lear, H.C. Richter, William Hart, and Joseph Wolf, created through a combination of drawing, watercolour and lithography.
Touring itinerary
22 March to 22 June 2023 - Newcastle, NSW
30 July to 27 August 2023 - Tamworth Library & Regional Gallery Forecourt, Tamworth, NSW
1 September to 26 November 2023 - Orange Regional Museum & Gallery Forecourt, Orange, NSW
December 2023 to February 2024– Batemans Bay, NSW (location TBC)
April to June 2024 - Albury LibraryMuseum, Albury, NSW
July to September 2024 - Grafton, NSW (location TBC)
October to December 2024- Port Macquarie, NSW (location TBC)
January to March 2025 – Blue Mountains, NSW (location TBC)
Make an enquiry
For more information on the Australian Museum touring exhibitions, please contact Louise Teteris, Touring Exhibitions Producer.

A touring exhibition created by the Australian Museum and proudly supported by the NSW Government through the Blockbusters Funding initiative.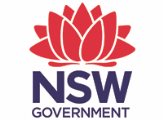 Exhibition Partners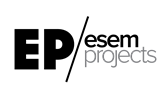 Contact event organiser
Newcastle Museum